Rocket & Groot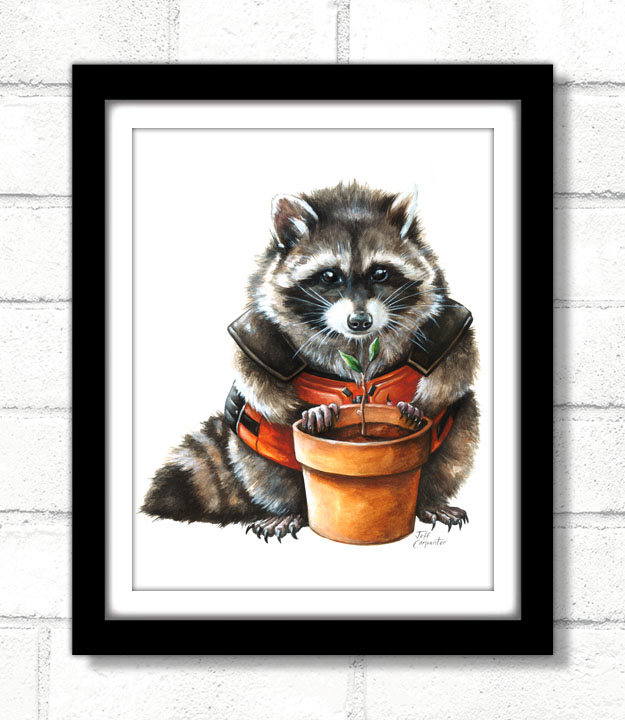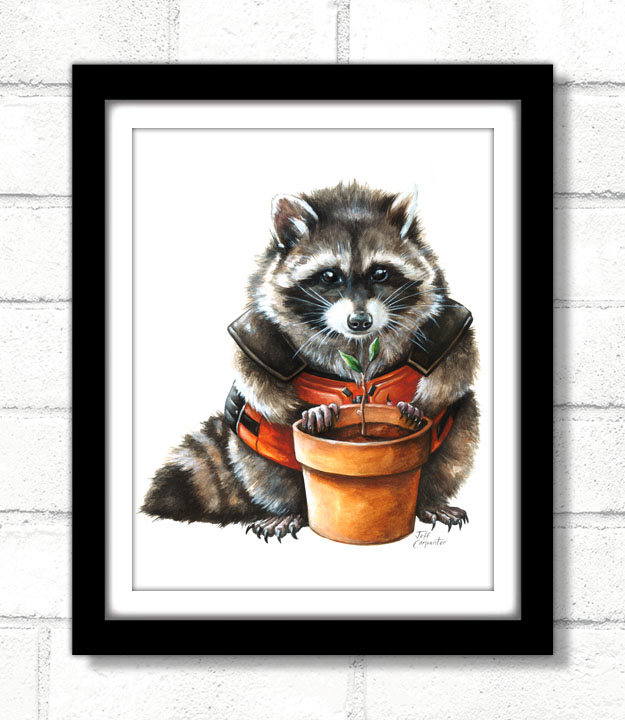 Rocket & Groot
Part of an ongoing series of animal-inspired comic book characters, this watercolor painting features the an actual earth-based Trash Panda and his potted plant.
8.5"x11" digital print on 80lb matte paper. All prints individually signed by artist. Frame not included.
Art remains the sole intellectual property of the artist, all rights reserved.